As the academic year comes to a close, we'd like to look back at some of the amazing achievements and events that have taken place at Cheadle Hulme High School (CHHS).
From winning the Trust Science Fair and the Stockport Battle of the Bands, to performing Annie on stage and making history in the Great Debate, our students have shown their talents and skills in various fields.
As we say goodbye for now, we hope you enjoy reading some of the highlights from the Summer Term!
Win after win at Trust competitions
Apertura Poster Fair
We started the Summer Term off with a victory at the Trust Apertura Poster Fair.
Five students represented our school in the final with thought-provoking projects.
Well done to all our finalists and congratulations to Aimee whose project, 'Does nature or nurture create a dictator?' led CHHS to victory!
Trust Science Fair
Three teams of CHHS students presented their projects at Laurus Cheadle Hulme in the Trust KS3 Science Fair.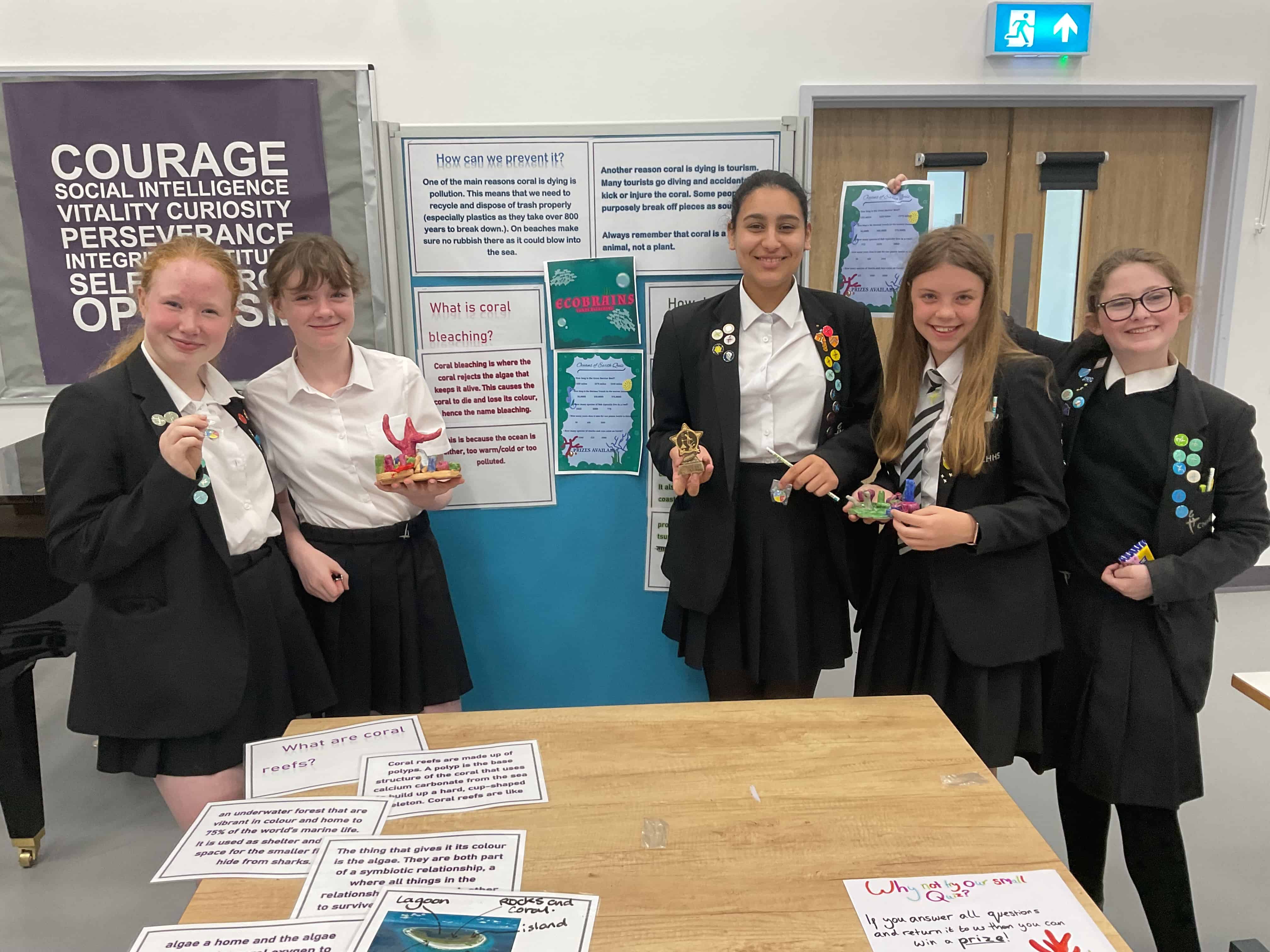 Congratulations to Team EcoBrains on taking home the victory for CHHS!
All three teams were a credit to our school and presented superb projects, well done!
Maths Varsity Success
Another win took place at the annual Year 7 Maths Team Varsity.
Each school in the Trust compete in four rounds of UKMT Team Maths Challenges (group round, cross number, shuttle and relay).
The four boys were chosen because they won the internal Team Maths Challenge, where all members of the Year 7 Maths Stretch Club competed in their own chosen teams.
The club has met every other week at lunchtime since Christmas to practice – the boys have worked very hard and had a lot of fun!
With an incredible 29-point lead, they proudly raised the trophy for CHHS!
An amazing year of Charity fundraising
Through the many charity campaigns we've had this year, the CHHS community has made a real difference to many of those in need.
We're incredibly proud of how much time students have dedicated to fundraising this year.
The final totals for each House Charity are:
Altius – £600 for Francis House Children's Hospice 
Citius – £600 for Signpost
Fortius – £675 for Mad Dogs Homeless Project
Laurus – £700 for the Together Trust
Magnus – £595 for Stockport & District Mind
Fundraising efforts continued to the very last moment, as Year 7 completed their sponsored walk for St Ann's Hospice just yesterday!
A huge thank you to Year 7 for taking part, Stan the Mascot even came along to support too!
Announcing our House Cup & Sports Cup Winners
The level of student achievement has certainly led to a closely fought House competition this year!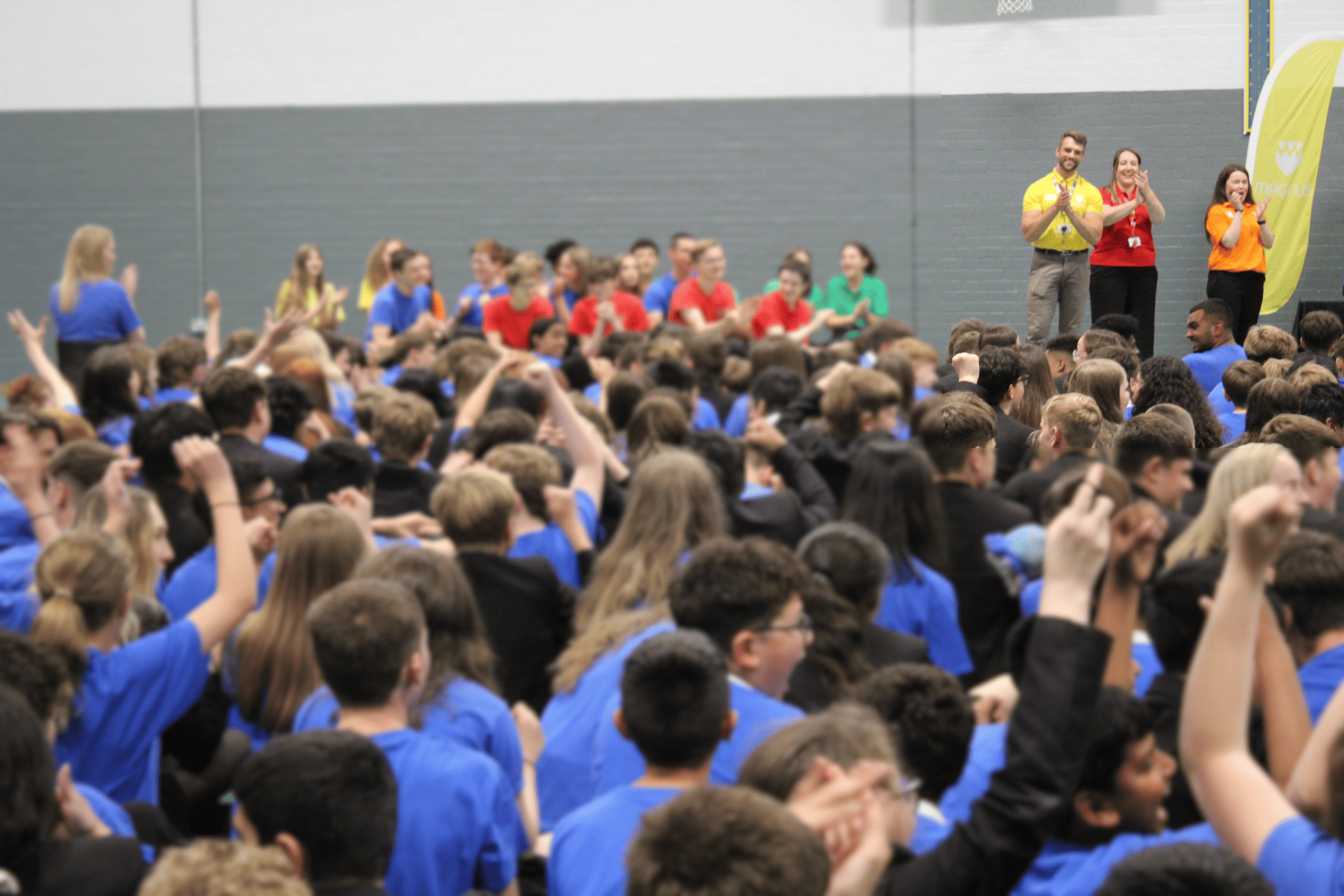 Last Monday, we all gathered in the sports hall as the winners of the Sports Cup and House Cup were announced.
The Sports Cup was highly contested, with just a single point between the top three Houses! Congratulations to our winners of the Sports Cup, Altius.
And winning the House Cup, with a total 91,071 House Points, is Fortius!
Outstanding Trust-wide performances
We felt incredibly proud to see many of our talented musicians and actors perform in two big Laurus Trust events this month.
Laurus Music presents Laurus Live
On 4th July, we headed to the Royal Northern College of Music's Concert Hall for an evening of outstanding musical performances in Laurus Live.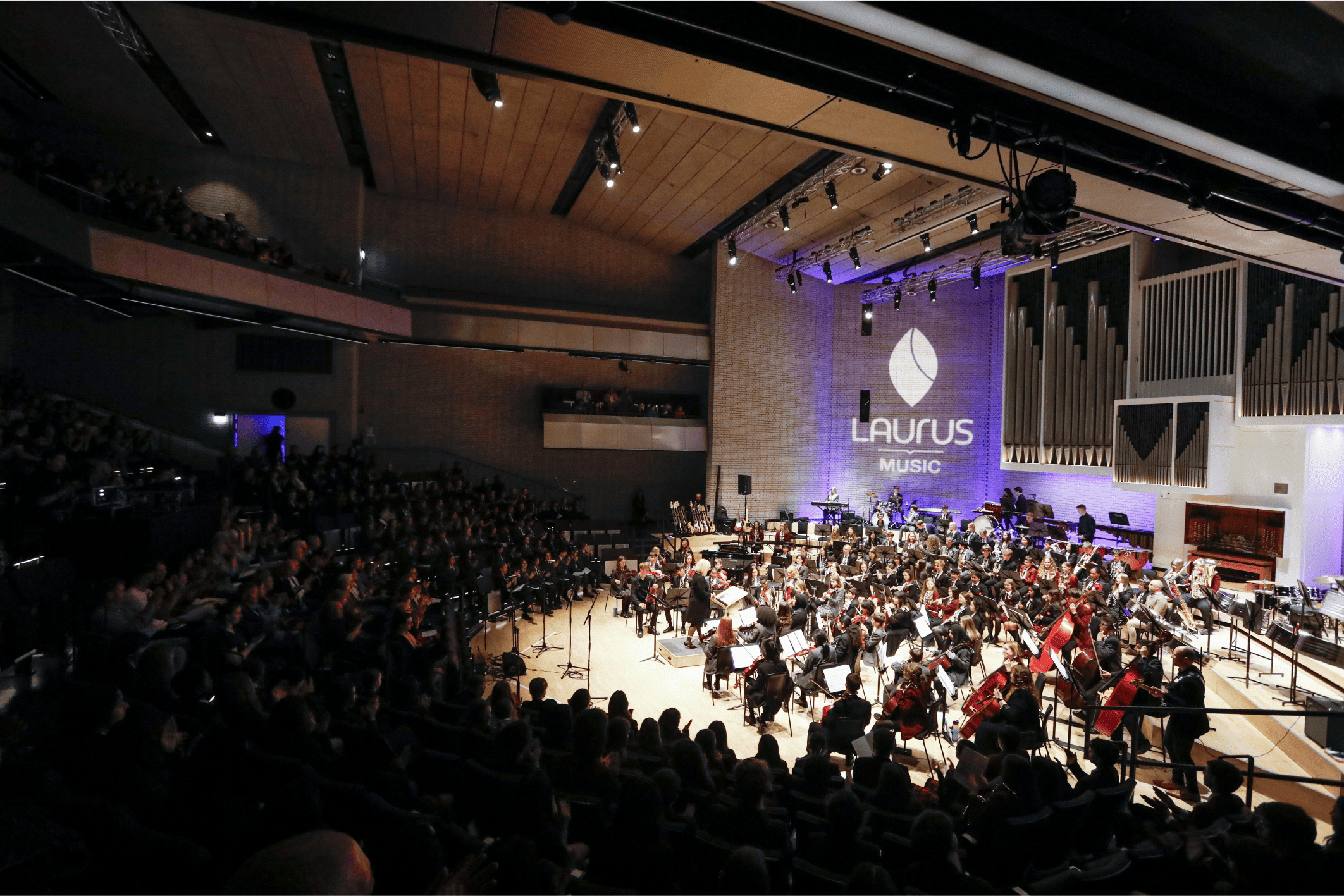 Students from all Laurus Trust Secondaries put on a brilliant show, impressing the audience with their musical abilities.
Musicians from CHHS represented our school with pride and left us all wanting to hear more.
Well done to all the talented students and staff involved!
Laurus Limelights presents Beginnings
The very next week, we were treated to a spectacular evening of drama for Laurus Limelights: Beginnings.
Performing Arts students from across the Trust came to our school to perform in Laurus Limelights' first ever showcase, and what a show it was!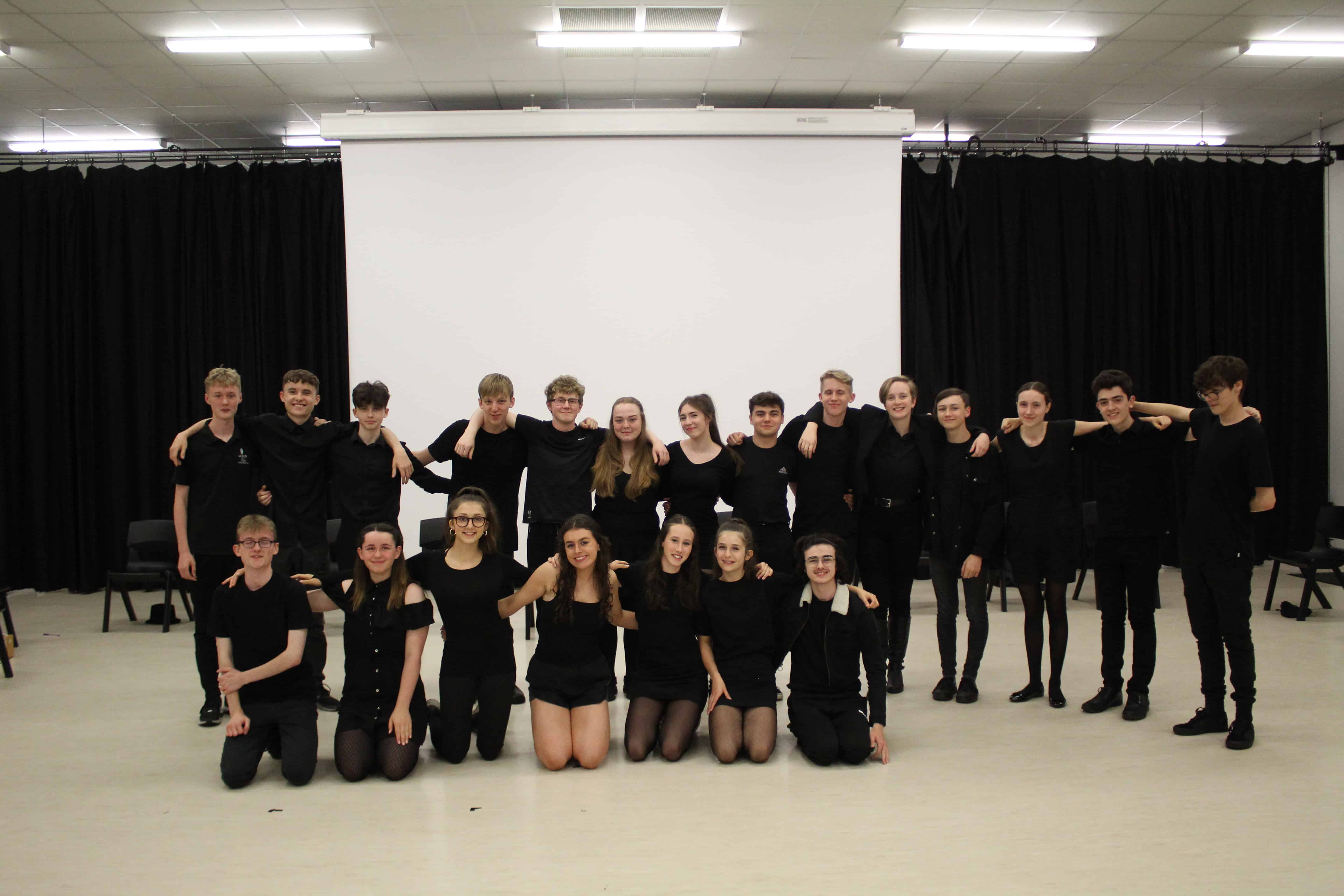 Working collaboratively as an ensemble, they expertly performed a selection of texts from celebrated playwrights.
It was a great evening and we look forward to seeing more from our students involved in Laurus Limelights as they take advantage of the many creative and cultural opportunities the programme offers!
Sporting Excellence
Our young athletes have taken their sporting achievements to the next level this year, appearing in many finals and winning an extraordinary number of events between them!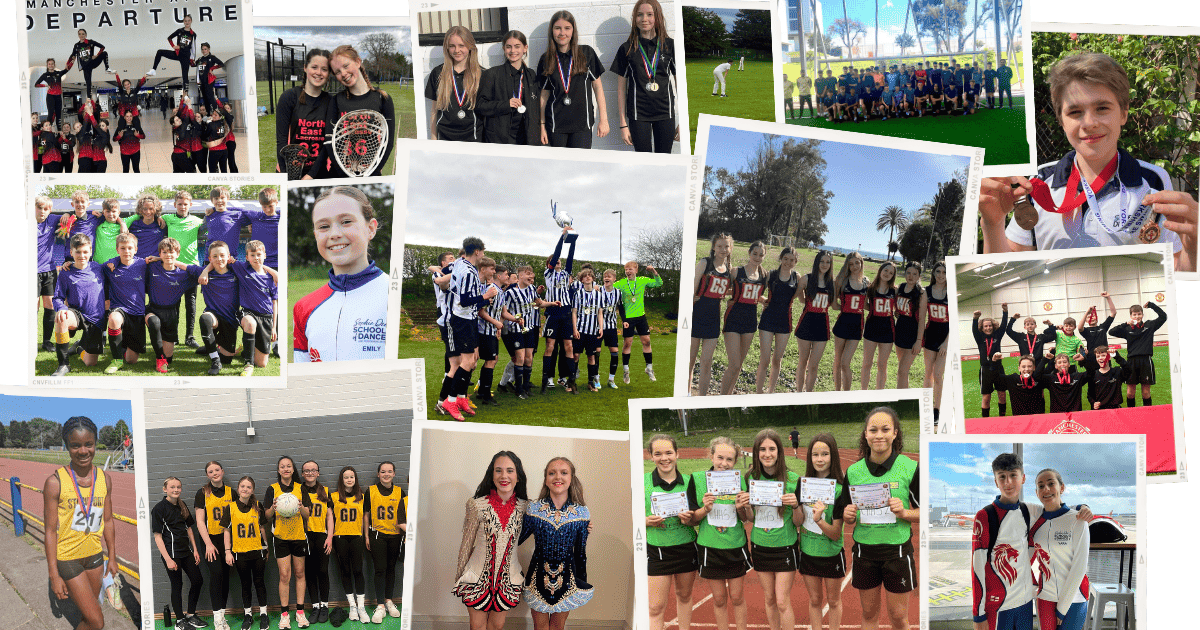 There have been too many fantastic accomplishments to list them all, but we cannot express how proud we are of each and every student athlete who has competed this year.
From success at Trust varsity events, to wins at national and even worldwide competitions, they've truly raised the bar and we can't wait to see what they achieve next. See all their achievements on the CHHS PE Instagram!
Year 11 Prom
It was a bittersweet moment when we said farewell to Year 11 at their prom.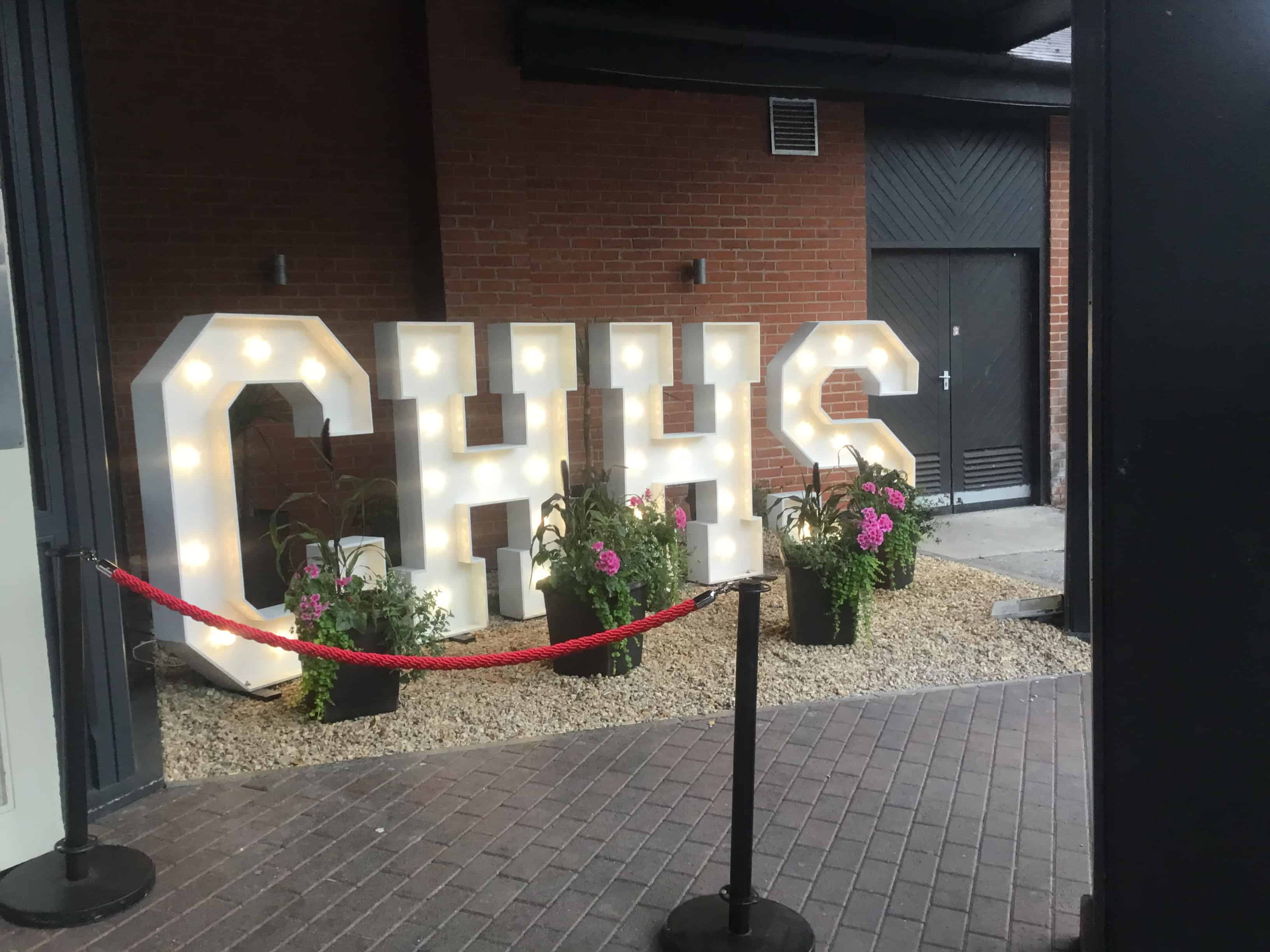 We enjoyed a fantastic evening of celebration, as everyone came together to shed a tear and raise a glass (of orange juice!) to the Class of 2023.
This year group has excelled in everything they have done; they leave us with so many achievements to be proud of.
We wish them all the best in their futures!
---
We would like to take this opportunity to thank the whole CHHS community for making this academic year the success it has been.
Thank you to the parents, carers and families who have come and supported the students at the many events we've had, both internal and external.
Thank you to all of our teaching and support staff for your endless passion and commitment, going above and beyond to do whatever it takes.
And finally, thank you to our amazing students for doing your best each and every day, it is phenomenal to see how much you have achieved in the past 12 months.
From all of us at CHHS, we would like to wish you and your families a relaxing and enjoyable summer.