Congratulations to Year 13 student, Eleana who was one of eleven young people selected from over 170 applicants across the UK, to be part of the Alpine Run Project and became the first British person to win a race!  
A two-day event, across the Ultra Trail du Mont Blanc in the French Alps, saw Eleana compete in two trail runs against young people across Europe. Her first race was an 8K race across the Alps where she finished in the top 5 after setting her target on finishing in the top 10! This was followed by a 3.5K run, crossing the finish line as the first female and first British person to win the race in Chaminox (pictured above).  
Eleana found her love for running when she attended a park run before lockdown. She went from running 5km once a week to running 40-50km per week, which she talked about in an article with This Girl Can and went on to become a member of the Alpine Run Project, setup by Nike Athlete, John McAvoy, to help young people from a diverse range of backgrounds across the UK to get into trail running and connect with nature.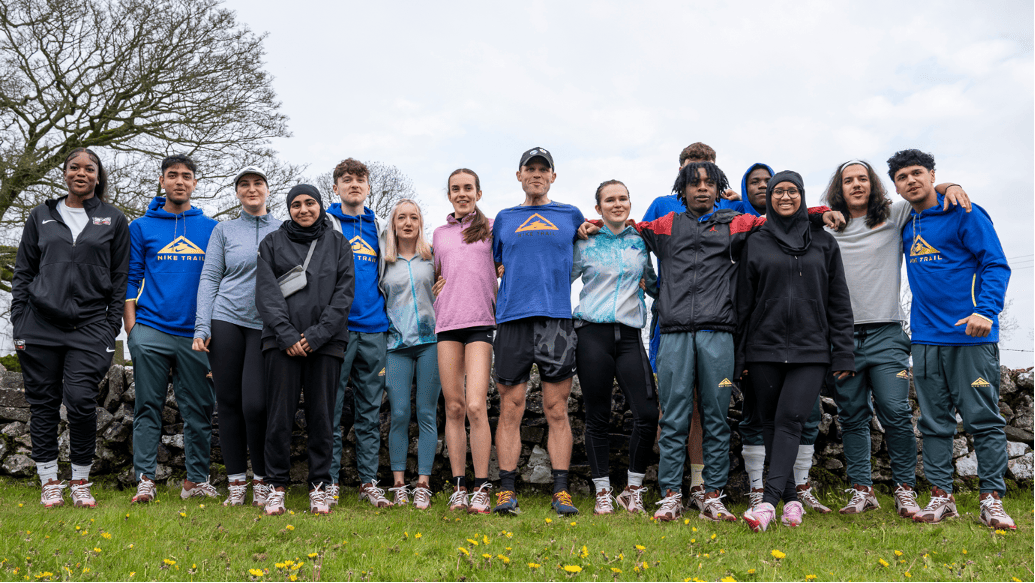 Eleana pictured centre alongside Nike Athlete, John McAvoy and Alpine Run Project members. 
On competing in event Eleana, said:  
"I am really happy to have achieved what I have achieved. After initially setting my goal on finishing in the top ten, to then win a race feels unbelievable. I have really enjoyed being part of the Alpine Run Project and want to compete again next year, which will be tougher as I will have to run longer distances (15 K and 5K), but I also want to complete a 25K trail run across Snowden!"  
On returning to Year 13, Eleana is focused on her A Level studies, but feels that running is crucial for her health and wellbeing and wants to encourage more young people to take it up as a sport.  
She went on to say:  
"The Alpine Run Project is aimed to transform young people's lives and show how sport can help, just like it did for John (John McAvoy) and the way he turned his life around through sport".  
As well as taking part in the event, Eleana is committed to advocating the project and wants to work with the team to visit schools and youth clubs, to speak with young people about how they can get involved.  
Image source: www.runnersworld.com/uk/news/a44575527/john-mcavoy/