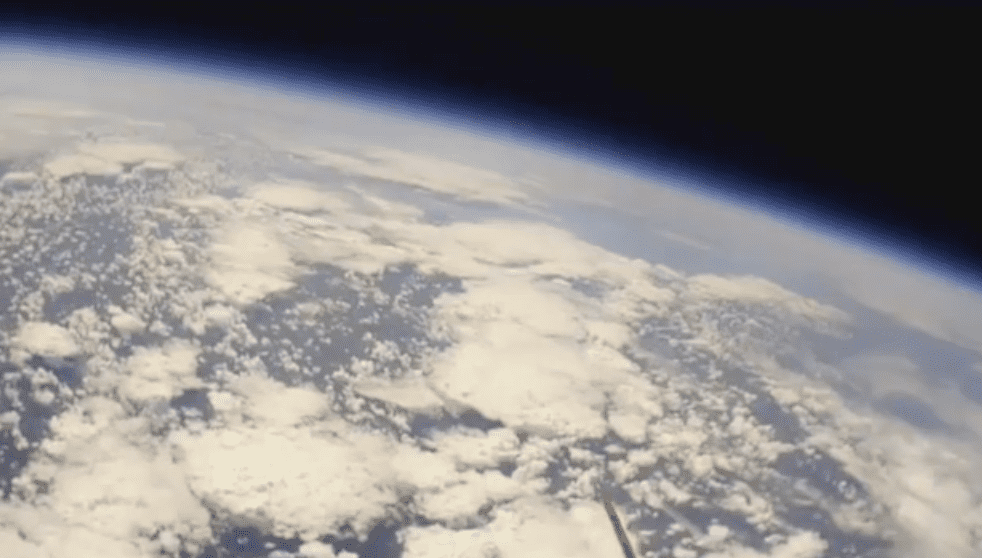 It isn't only Richard Branson who blasted off into the stratosphere this week.
The Year 12s at Cheadle Hulme High School launched their own rocket last week on a field trip to Macclesfield.
Under the watchful eye of Mr Cavan from the maths department, the sixth formers designed, built and launched their own weather balloon with fantastic results.
They installed a GPS tracker and camera on their spacecraft, which recorded altitudes of almost 100,000 ft before the signal was lost. The camera continued to capture incredible images (above) from its flight above the earth before the balloon burst and was successfully recovered in Staffordshire.
The fascinating project required the students to liaise with the Civil Aviation Authority for permission to fly and they have further developed skills in areas such as programming, circuits, budgeting, research and design.
We're all delighted with the outcome and are certain that amongst this talented group, we have the engineers of the future.
You can watch a video to see how far the students' weather balloon travelled by clicking here.