The Summer Term has been one full of excitement for Cheadle Hulme High School! As we reach the end of what has been a fantastic year, we would like to reflect on some of the highlights from the final term before the Summer Holidays…
Students impress at Summer Music Concert
Last week, it was CHHS's annual Summer Music Concert! Over 100 students from Year 7 to Year 13 put on some incredible performances and made a lasting impression on the audience.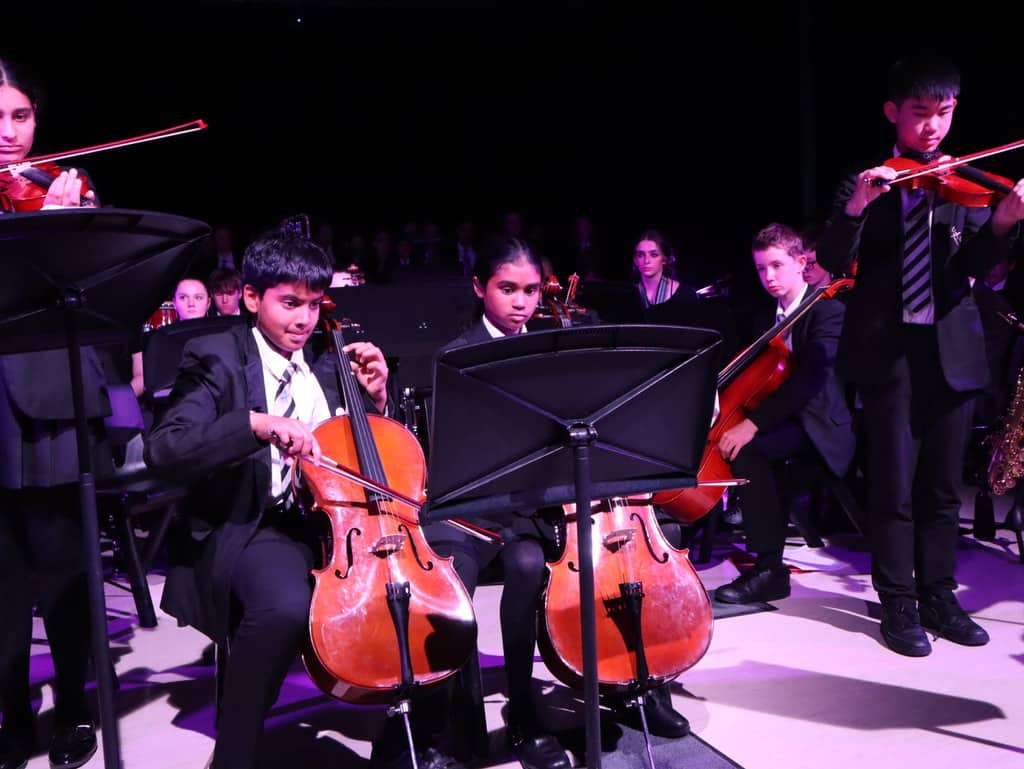 The crowd were met with new stars from the Beginner Strings, Guitars, and the Woodwind & Brass groups, as well as performances from the Pop and Senior Choirs.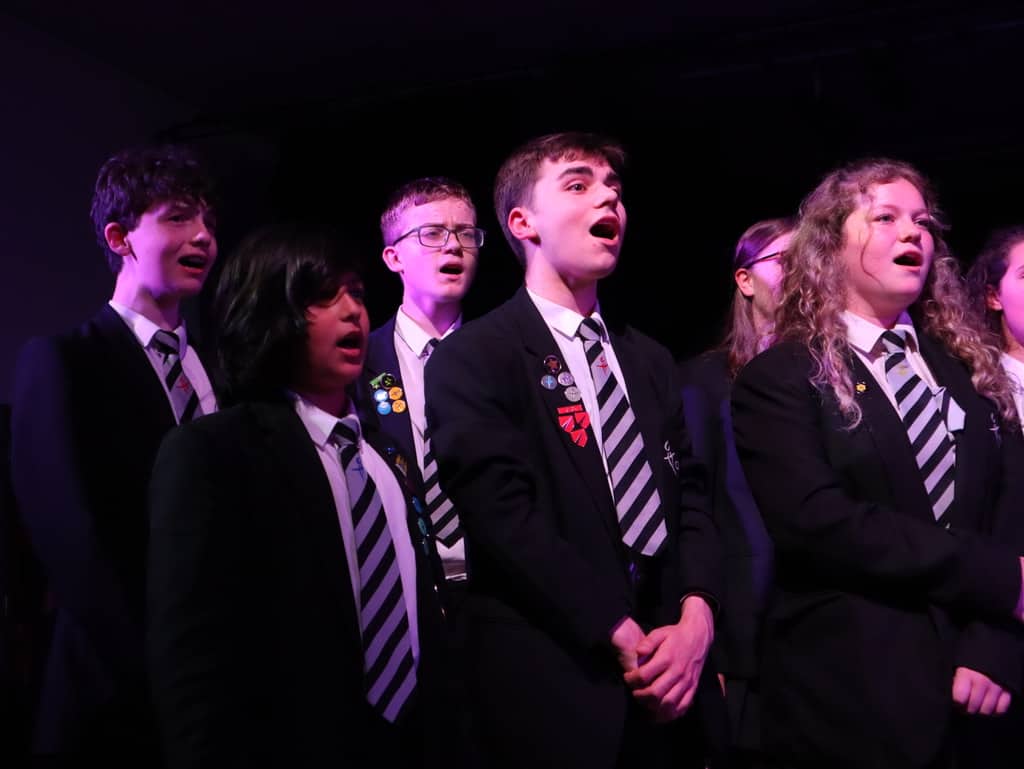 There was a variety of talent on display, with 2 impressive soloists, the Soul Band, the Advanced Guitar Group, the Percussion Ensemble and our wonderful Orchestra. To top it off, all students performed a show stopping rendition of Bohemian Rhapsody in a memorable grand finale. Well done to all involved!
Year 7 complete sponsored walk/run for St Ann's Hospice
In June, Year 7 took part in a sponsored 1 mile run/walk for St Ann's Hospice. Despite the heat, the students did amazingly and raised a very impressive total of £1828! They even got to meet Stan, St Ann's mascot! Congratulations to Emilia and Sam for achieving 1st place, Kiera and Dylan for 2nd place, and Ellie and Thomas for 3rd place.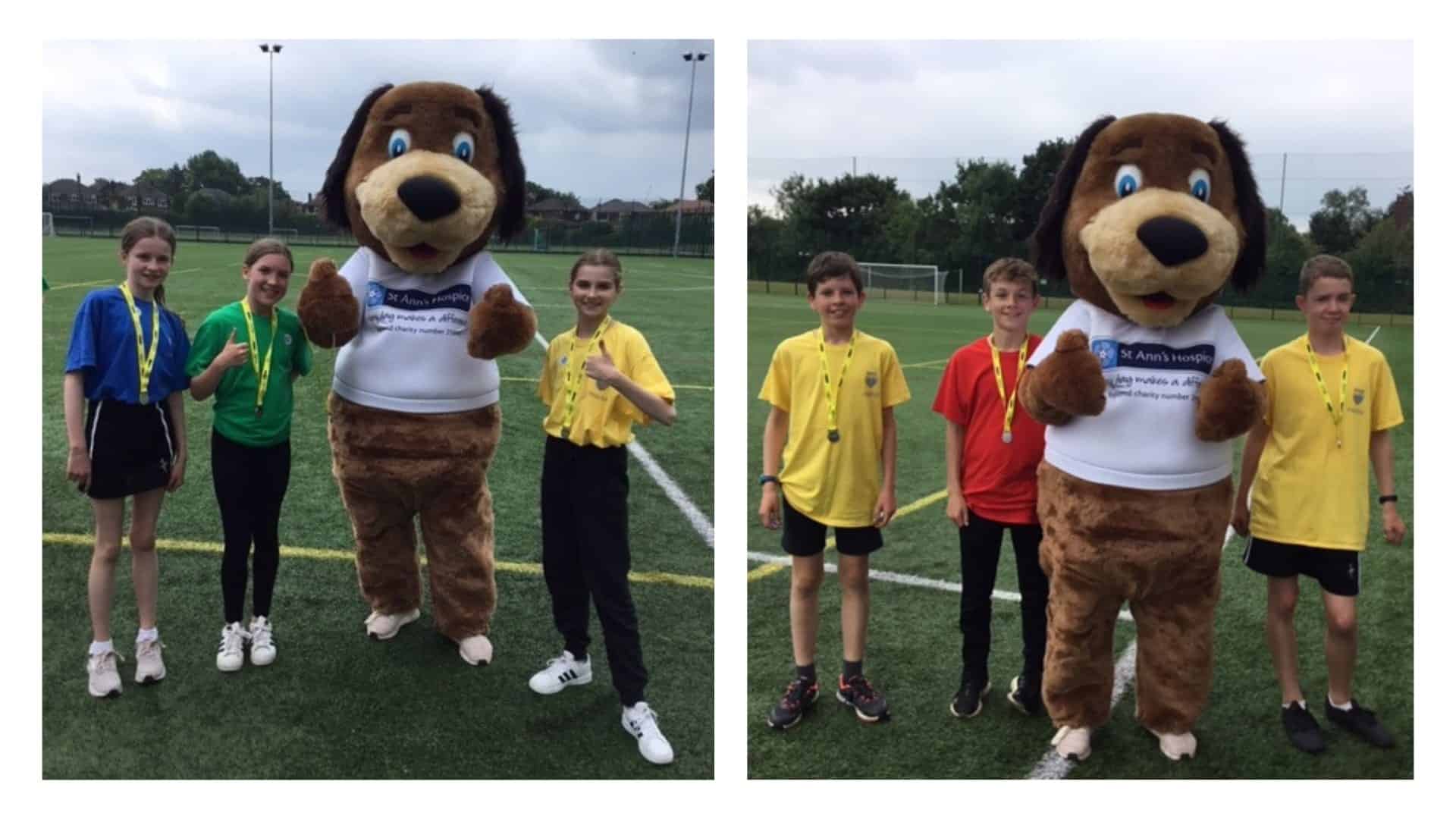 Sports Day and House Cup Assembly
After a very competitive sports day, all students gathered for the House Cup Assembly on Friday afternoon. The Soul Band put on a fantastic performance to a sports hall that was roaring with energy as students and staff waited with anticipation for the winners to be announced.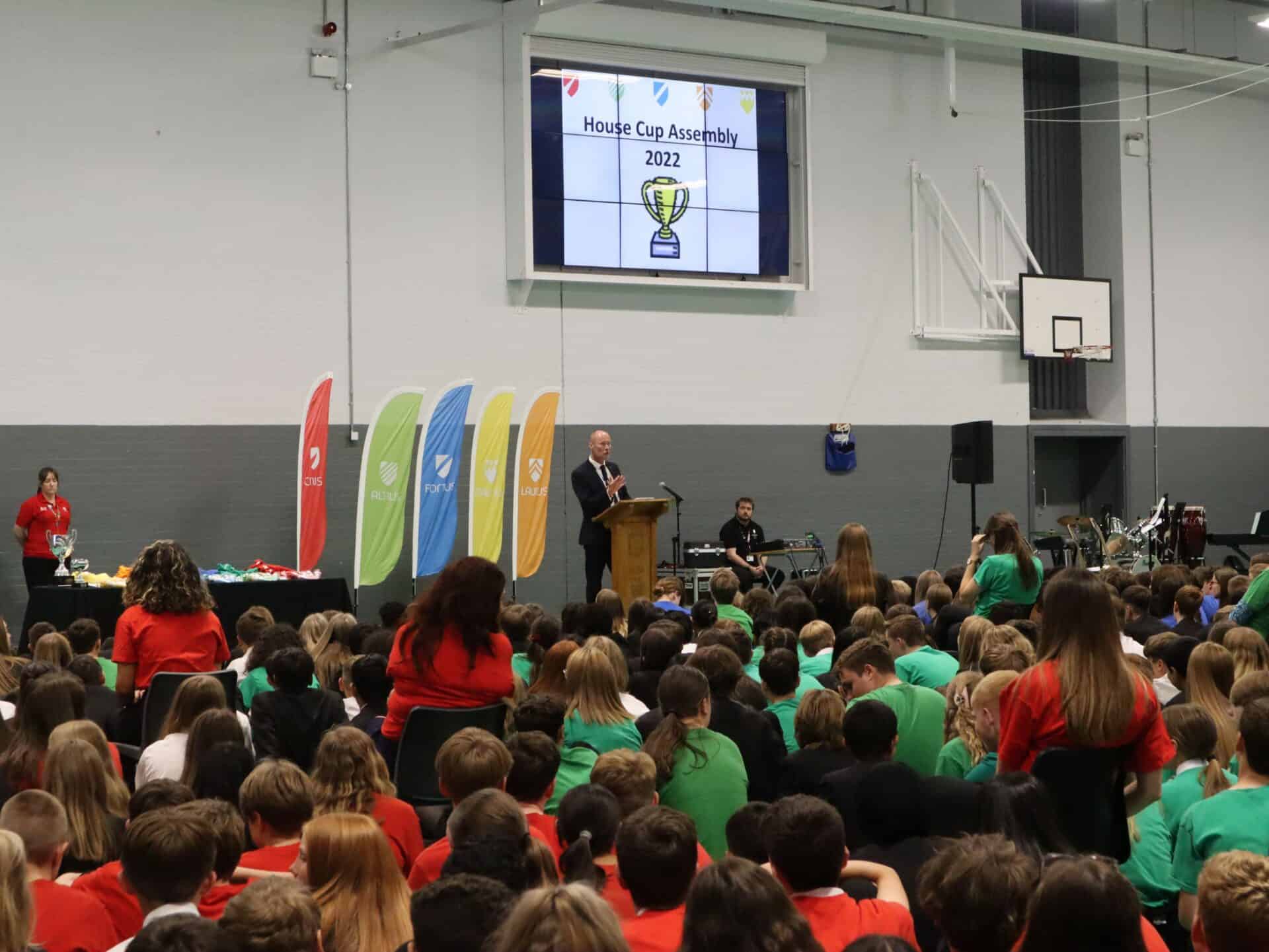 We are excited to share that the winning House was Magnus! Congratulations to everyone who competed in this year's sports day, and well done to Magnus for taking home the victory!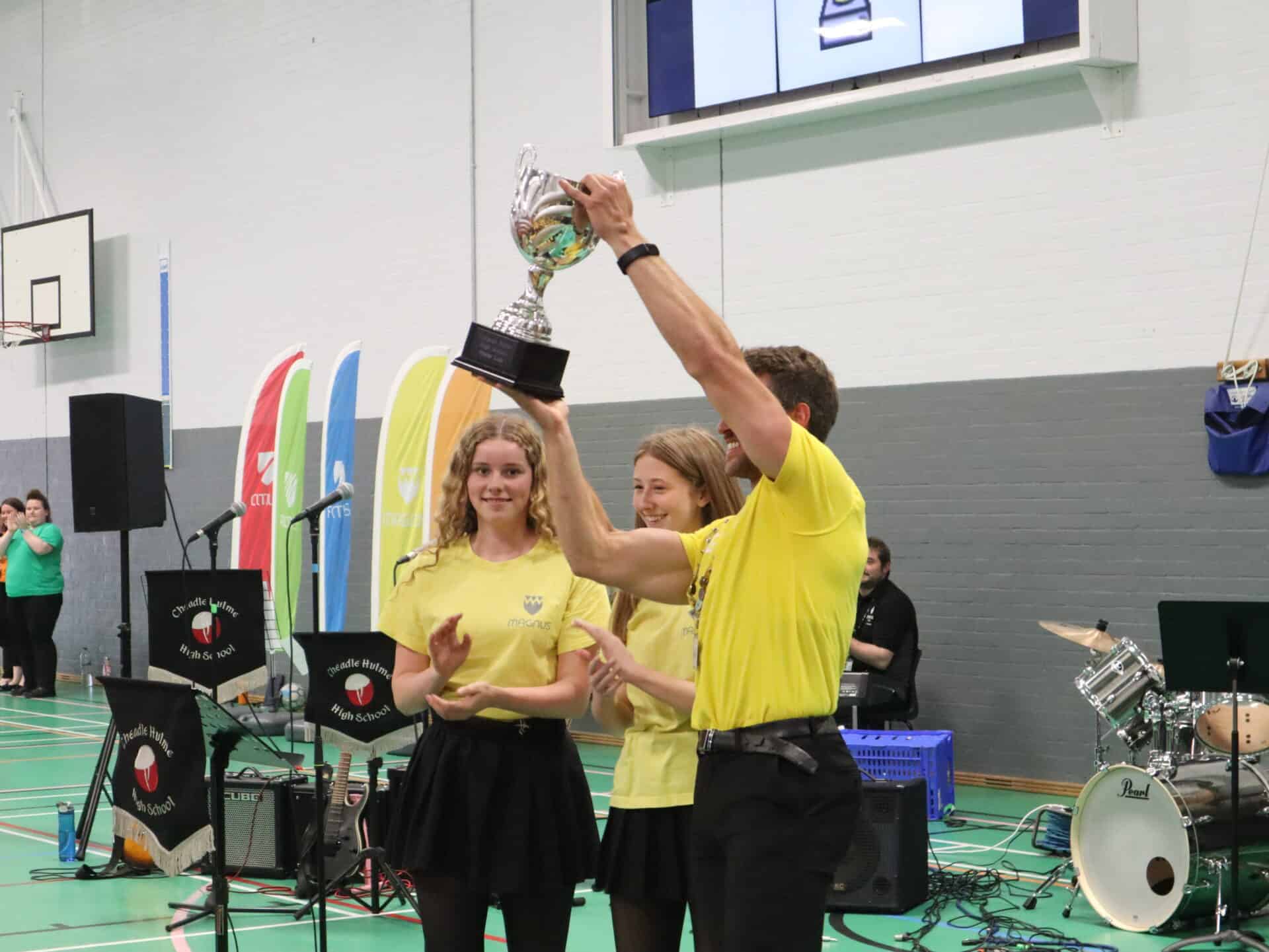 Dance Showcase: 'A Night at the Movies'
In May, we had a fantastic evening of dancing with 'A Night at the Movies'. Directed by Miss Altdorf, this year's showcase offered a fantastic selection of dances to songs from films and featured students from every year group up to Year 13. After several years of no showcase, students were thrilled to take part in the show and worked extremely hard to make the night a success – many of them even created their own choreography! We would like to once again congratulate all those who took part in the showcase, the sheer amount of talent and passion on display was incredible!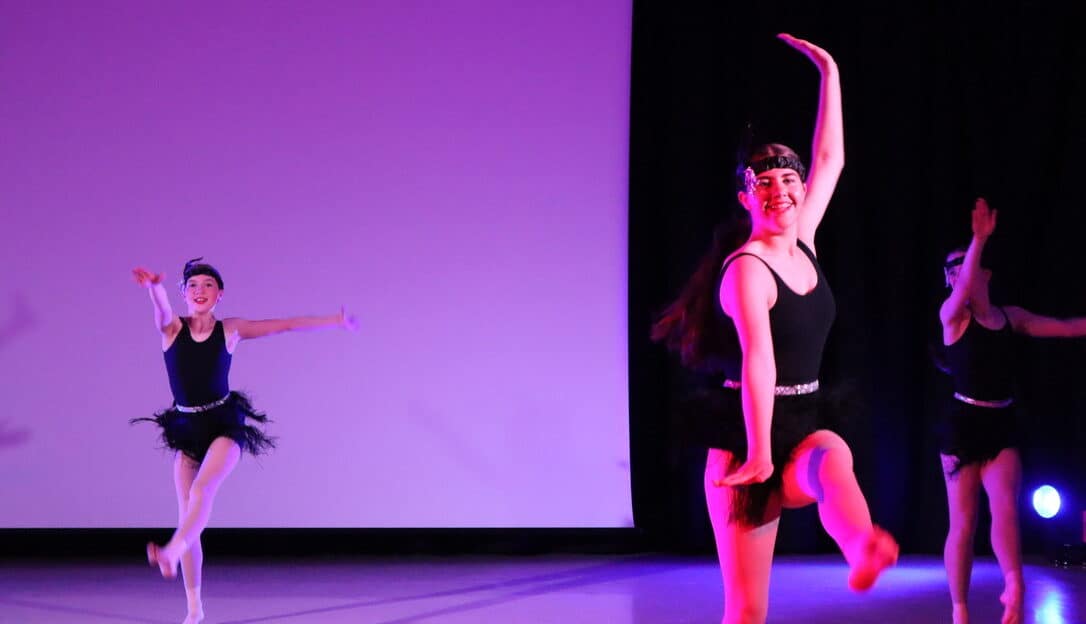 Student Achievements
The Summer term has been full of student success, with students past and present achieving inside and outside of school. Congratulations to all pupils for your hard work and achievements this year, here are some of the highlights from our social media this term:
Maddie, Elise, Connie and Emily competed in the Dance World Championships in Spain and came back with bronze, silver and gold medals

Out of 30 groups across 5 schools, Jack came 2nd place in the Trust-Wide STEM fair last week with his impressive project on the Static Solar Powered Phone Charger

Senior Choir opened our Year 7 Transition Evening with an amazing performance, giving new parents a memorable introduction to our school

Laurie from Year 7 won a bronze medal at the Sheffield Diving Club Championships in June

Former student Maximus Evans won villain of the year at ITV Soap Awards

Chloe from Year 7 and Josh from Year 10 competed in the Feis Cheshire Irish Dancing Competition. Chloe won the U13s Preliminary championship and came 5th in the U13s mixed open championship, and Josh came 6th in the U15s mixed open championship

The U15s boys cricket team won two matches at Stockport Shapes festival

In May, the CHHS rounders team came 2nd place at the Laurus Trust Varsity

The CHHS Y10 boys football team won the GMC Schools FA cup

At the start of this term, two Year 7 students came 1st place in the U17s ICC British Open Cheer & Dance National Championships
We hope you all have a fun and relaxing summer, you have all worked extremely hard this year and achieved so much. We look forward to welcoming you back next year and can't wait to see what is to come, but for now, enjoy your well-deserved break!