[Pictured:Sam Perry, Shaun Goater, Andrew Law, Ed Haslam, Linda Magrath, Paul Dickov]
Students from Cheadle Hulme High School were joined by Paul Dickov, Izzy Christiansen, Rob Turner and Shaun Goater MBE to officially open their state of the art, all weather sports pitches.
The brand new pitches were funded by The Law Family Education Trust as a part of a project to improve sporting facilities for students and the local community. The new pitches will increase participation of Cheadle Hulme's students in sport and physical activity and allow the school to work more effectively with specialist sports coaches.
As part of the launch, the Sixth Form football team played a staff team consisting of former Manchester City stars, Paul Dickov and Shaun Goater.  Dickov, who made 174 appearances for City, is now Head of Sporting Excellence at the Laurus Trust which runs Cheadle Hulme High School.  Izzy Christiansen, having scored for England in a World Cup qualifier the night before, kicked the game off and then went to answer questions from children at the trust's lead primary school, Gorsey Bank, who have a strong girls football team.   England hockey coach, Rob Turner also ran a skills session for students on the new astro-turf.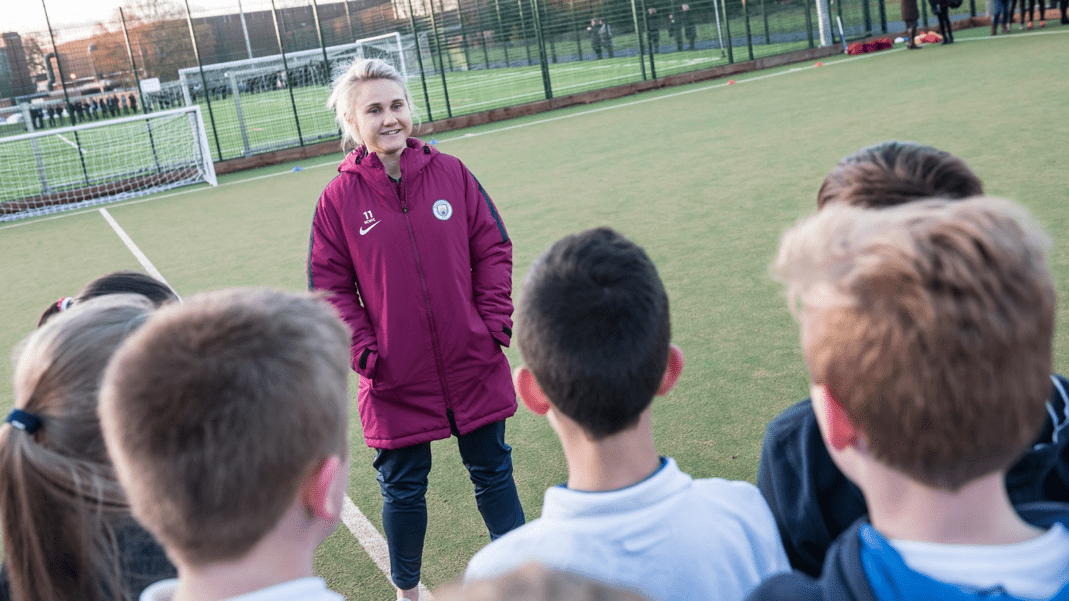 Sport is an important aspect of the curriculum across the schools.  Headteacher Linda Magrath commented "Physical activity and competition, both inter and intra school, are vital to the holistic development of our young people, and it helps with their success in the classroom."
The new pitches are also accessible to the public and members of Club Cheadle Hulme, which was recently renovated and includes a multi-gym, dance studio, sports hall and a climbing wall.
Cheadle Hulme High School is the founding school of the Laurus Trust which is also opening a new primary and two secondary schools in September 2018.
Andrew Law, Chairman of The Law Family Education Trust said "The reason we have donated these facilities is because we believe that playing sport and getting involved in physical activity goes hand in hand with academic attainment and helps with a whole range of skills. For those students who are gifted at sport it is great that they have some of best facilities in the country so they can progress in their chosen field. Of course, facilities are only part of the story, we need great teachers and great coaches to go alongside that."
Benefits of the all-weather pitches will no doubt be felt as the winter months arrive.
See some of the event unfold on Sky Sports News here:
For more information on the Laurus Trust please visit www.laurustrust.co.uk.