Students at Cheadle Hulme High School (CHHS) have donated £300 to social enterprise Life Story Network for people with memory loss.
Photography ambassadors, from Cheadle Hulme High School, have been working with care home residents and artists with disabilities over a series of weeks to produce photographic artwork based around memory.
The artwork is currently touring round Stockport with the exhibition having its opening day at Vernon Park Art Gallery, Stockport.
Residents, staff and learners from Borough Care's Cawood House and Bryn Haven and Care UK's Abney Court and support charity Pure Innovations attended the exhibition to view their artwork with their High School partners.
The opening event also hosted the CEO of the Life Story Network, Anna Gaughan, who collected the cheque on behalf of the company. She said: "It's amazing to have people of all ages come together to put memory into physical form. We talk about intergenerational work and this is exactly what we mean."
She continued: "This legacy is something that no one is going to forget."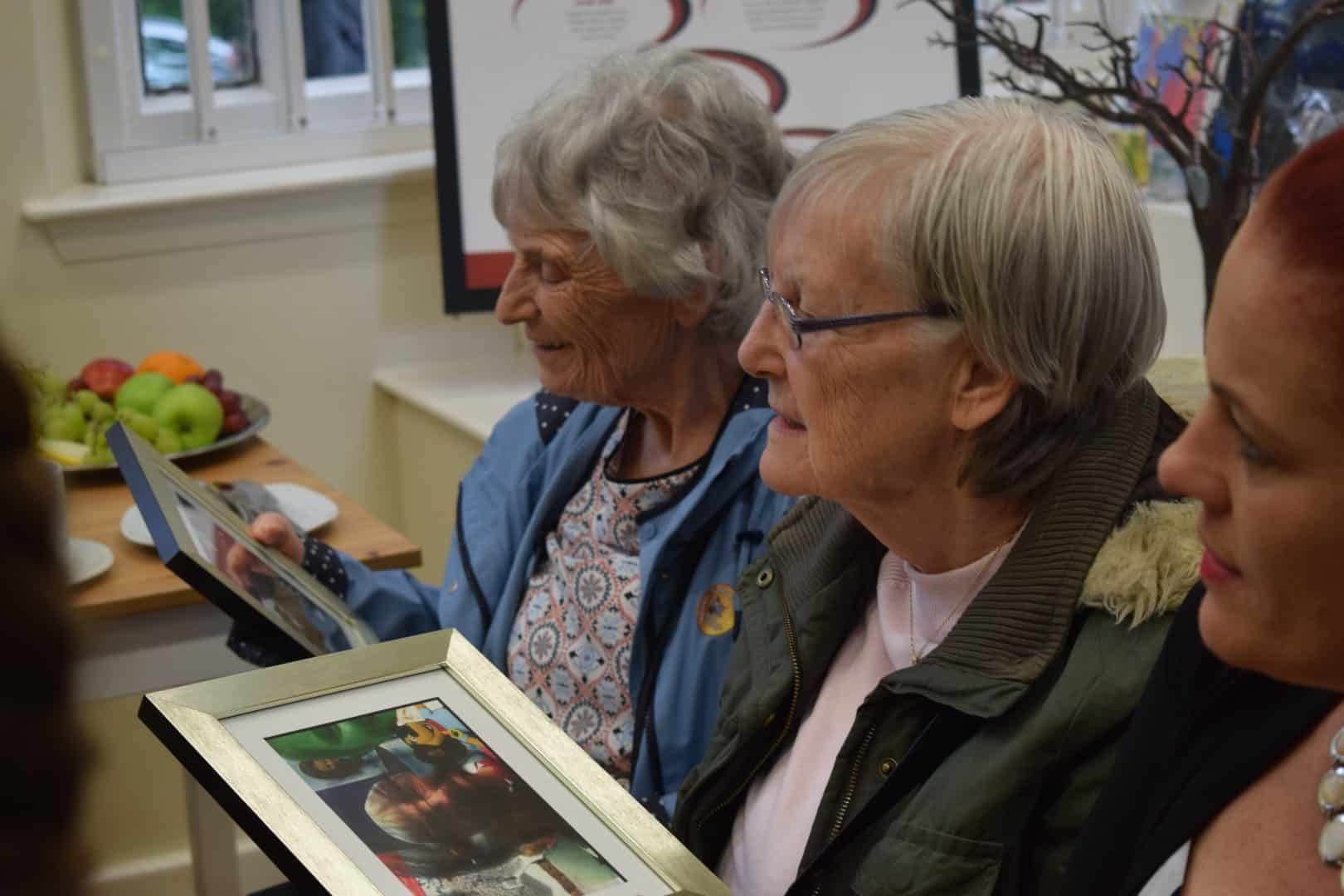 Picture: Borough Care residents accepting their framed artwork from CHHS students.
The 6-week project saw CHHS open its doors to welcome the different students, learning new skills such as using a camera and computer software to enhance photos as well as the ambassadors learning about culture and the memories of the elderly. The project was supported by Stockport Metropolitan Borough Council Adult Social Care.
Edward Coverley, Activity Lifestyle Facilitator at Borough Care, says: "Our residents really enjoyed engaging with the young people and being actively involved in the digital photography project. They got to experience new things and formed close bonds with the students they worked with. Intergenerational relationships help enrich the lives of older and younger people alike and participating in the project had many benefits for our residents, including bringing back lots of happy memories."
Pam Wilson, from Abney Court, Care UK said: "Being part of this intergenerational project has been a wonderful experience for the residents at Abney Court, as they had a genuine interest in arts, textiles and photography. With the help and support of the students, they were able to produce innovative pieces of work, which are now a great pleasure to see and help keep memories alive.  At Abney Court, we advocate person centred activities that provide stimulus and interaction, we are proud to have been part of this project and look forward to the next."
Kim Rowley, Head of Photography at Cheadle Hulme High School, said: "We are really proud of our students and the work they have created and we would love people to come and visit the exhibition."
The full exhibition is at Vernon Park Art Gallery, Stockport, until 25thJune 2019 and will be on display at each of the respective Care Homes between 26thJune and 1stJuly.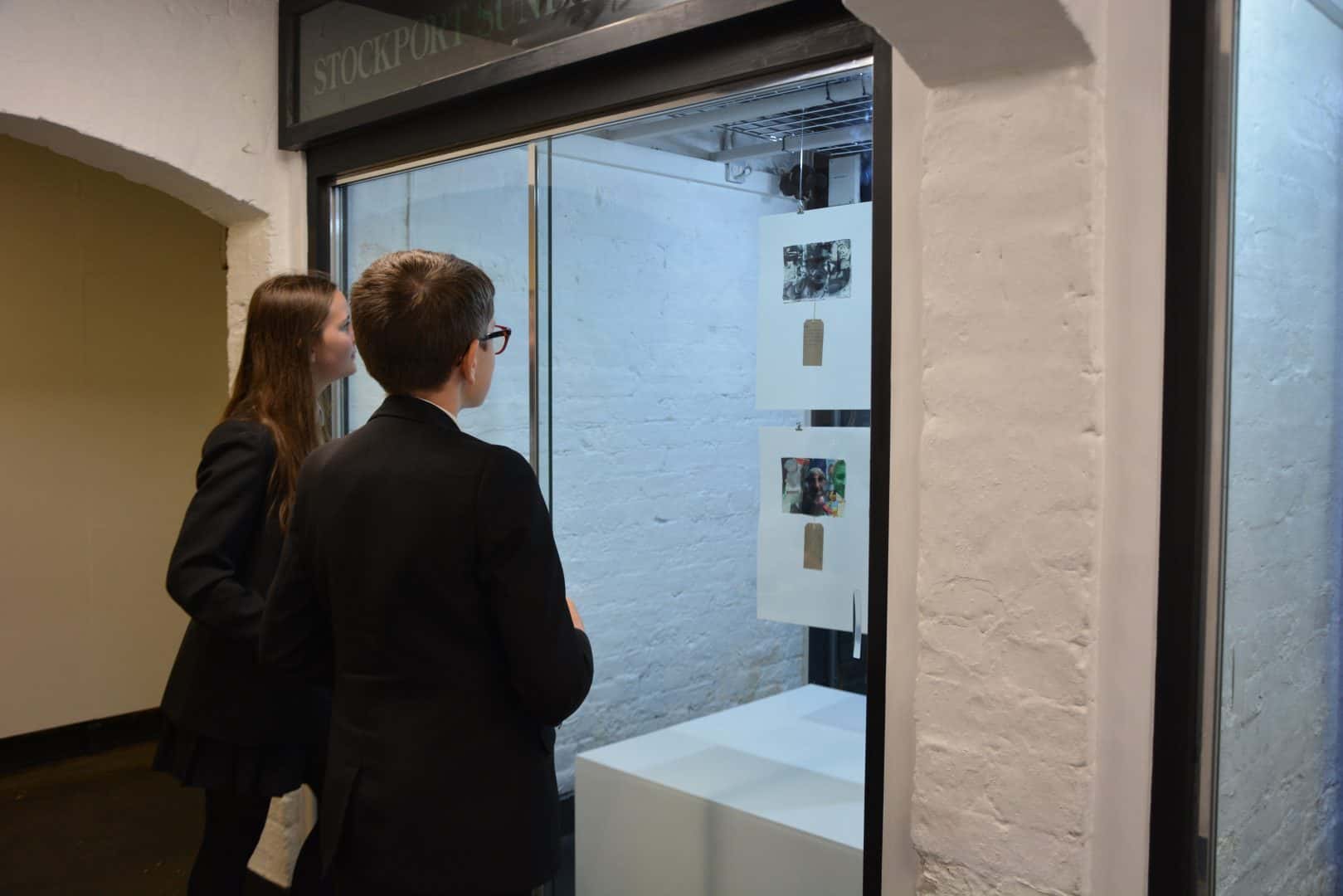 Picture: CHHS Students observing their artwork in the gallery.