Students and staff at Cheadle Hulme High School (CHHS) are celebrating after receiving a prestigious Artsmark Platinum Award.
The Artsmark Award is the only creative quality standard for schools, accredited by Arts Council England.
It supports schools to develop and celebrate arts and cultural education, putting creativity and wellbeing at the heart of the curriculum.
Artsmark ensures every young person can be creative and access a diverse, high-quality cultural education. Schools can earn a Silver, Gold, or Platinum Award.
In order to achieve an Artsmark Award, CHHS had to develop the arts and culture provision to embed a broad and ambitious curriculum.
This was achieved by creating an overall plan that was committed to and delivered across the whole school over three years.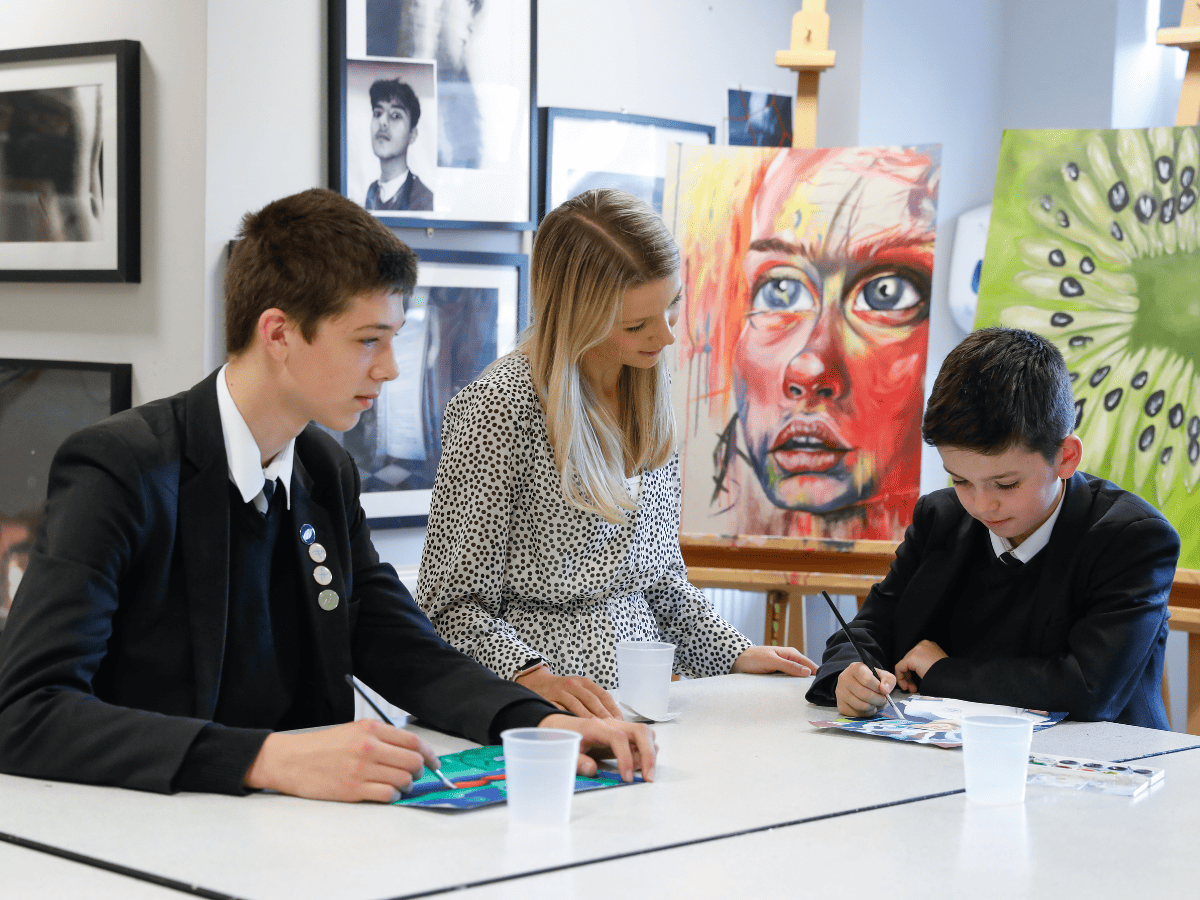 By receiving a Platinum Award, we have demonstrated the positive impact the arts have had on our students in a wide range of creative and cultural experiences across a range of subjects, as well as evidencing our commitment to developing partnerships outside of school to enhance our arts provision.
The arts are heavily embedded into the Academic and Enrichment curriculum at CHHS through the Cornerstone of 'Culture, Creativity and Rhetoric'.
This enables students across the school to have access to a wide range of arts and cultural opportunities within the classroom and beyond.
The Artsmark assessor commended CHHS on the school's "strong commitment to the transformative power of the arts" which is "making a difference to teaching and learning across the school and in other local settings."
On receiving the award, Catherine Mather, Director of Creative Arts at CHHS, said:
"We're extremely proud of achieving our Artsmark Platinum Award. Receiving the Platinum Award is recognition of how much the arts are impacting on students and staff across the school and beyond. It solidifies that the contribution is broad and reaches the whole school.
"Promoting a lifelong love for learning and the enjoyment of arts and culture is a fabulous thing to be recognised for, especially as this award included the pandemic years, when live enrichment was difficult to achieve. Our whole school approach to celebrating the arts is recognised through every member of staff, and the contribution has been fantastic!"
At CHHS, we are committed to delivering a high-quality arts and cultural education and we look forward to continuing to grow with Artsmark!