Year 11 Food Preparation and Nutrition students were delighted to welcome cook, food writer and stylist Angela Boggiano. She works locally in her studio, At The Kitchen, in Cheadle Hulme. Angela came to talk to students about how she makes food look enticing in photoshoots for magazines, books and advertising campaigns. Students were really inspired and hope to use some of her tips for their GCSE practical exam.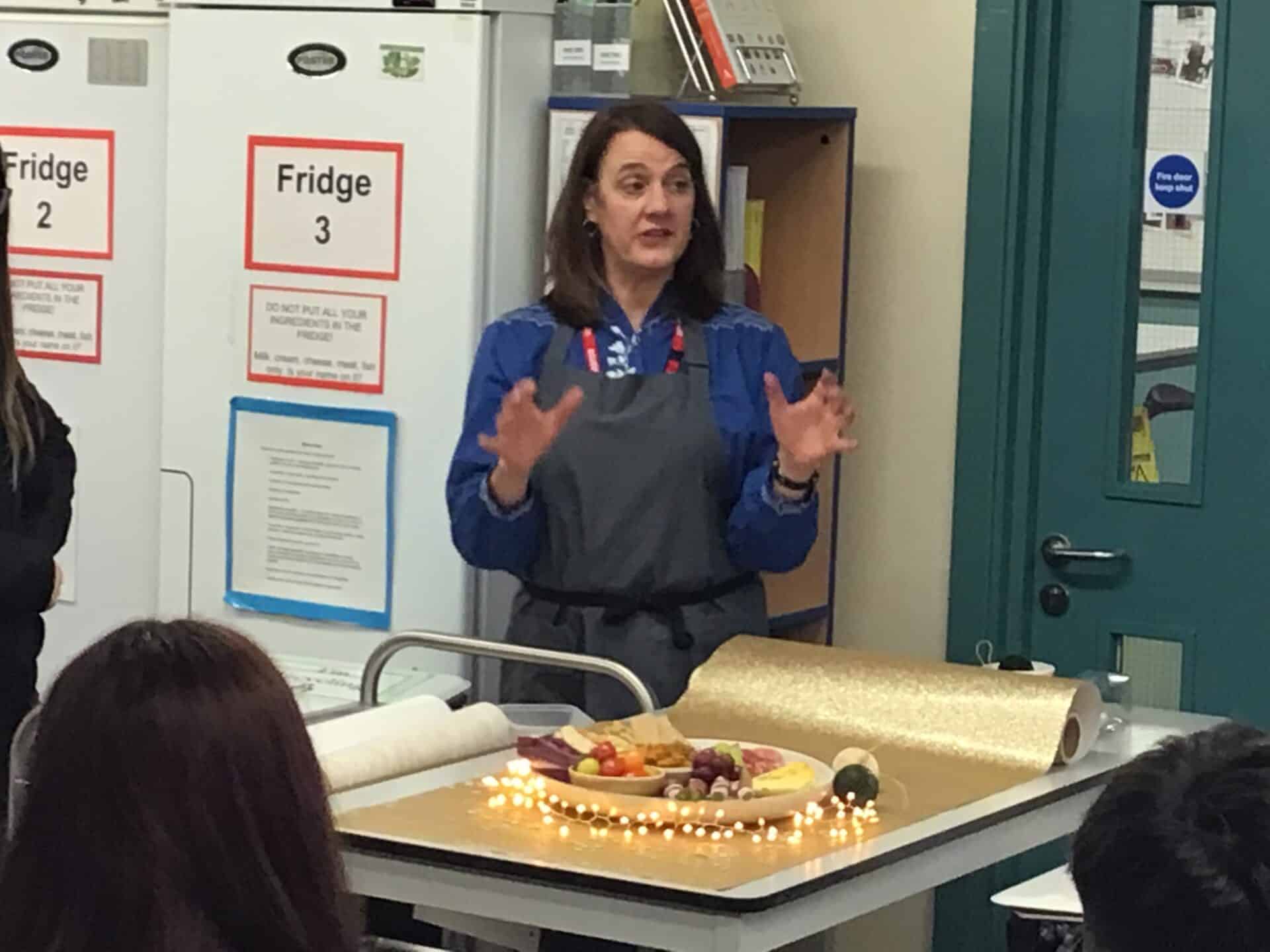 Angela produced a delicious sharing platter and demonstrated to the students how to transform it using colourful salad leaves and fresh vegetables, textured fabric cloths, crockery and cutlery. Students were then able to ask questions about how to present the dishes that they have chosen to cook for their exam, which takes place later this term.
Angela has written for many of the UK's leading food magazines including BBC Good Food, Delicious and Olive, as well as collaborating with some of the country's top chefs on their cookery shows and books.